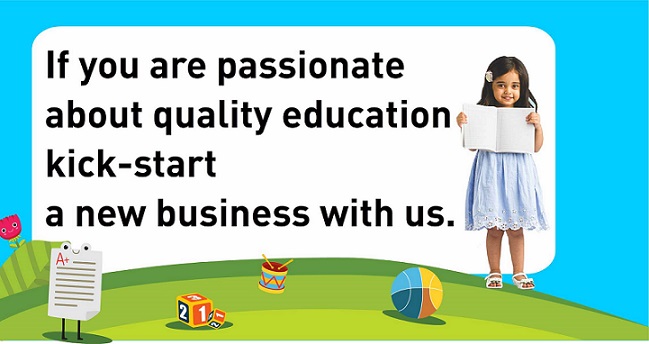 Brain Park (An ISO 9001:2015 Certified Institution) invites energetic individuals, businessmen and women entrepreneur to explore our franchisee business opportunities.
Working with children always is challenging and very satisfying!
Creating a better way to open their limitless mind to a powerful learning system. No prior experience is necessary in teaching or in business. We will train you extensively. All we ask for is an open, honest mind that has the interest to manage the process of teaching children.
As a franchise of Brain Park, you will be having constant support through various resources like training, marketing techniques, setting up the office, advertising tips and maintenance of website etc. These will help you establish and grow your business. Your search for the right opportunity to invest into children education gets over with Brain Park. We offer you satisfaction, by giving you an opportunity to contribute in shaping the students' future. Be a part of the largest chain of franchise with more than 1000+ centers worldwide.
Own Boss
Your Own Business
Minimum Start-Up Investment
Always A Business In Demand
Growing Business Opportunity
Unlimited Market
Complete Financial Freedom
Making Difference In The Path Of Children
Opportunity To Participate In Regional, National And International Competitions
Fill up the Franchise Enquiry Form
Thereafter our executives will guide you through the franchise process
All terms and conditions are discussed and mutually agreed for the tenure.